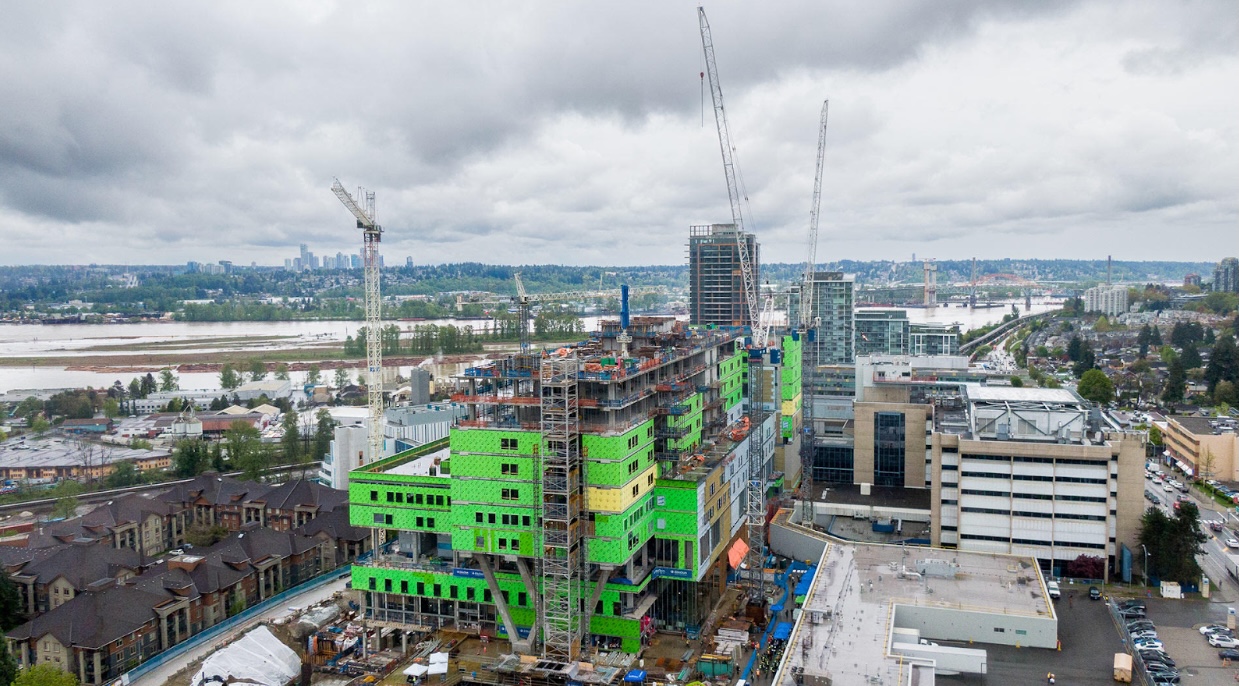 The Royal Columbian Hospital Project stands as one of the most significant and complex endeavours RWC Systems has participated in so far.
This current phase is centered around the construction of the Jim Pattison Acute Care Tower.
Once finalized, the new acute care tower will:
Enhance the hospital's bed capacity.
Provide additional beds for intensive care, cardiac intensive care, obstetrics, and medical/surgical patients.
Introduce a larger Emergency Department featuring 75 treatment bays and an adjacent medical imaging unit.
Add more operating rooms, interventional radiology, and cardiac suites on a combined surgical and interventional 'superfloor'.
Offer a more expansive maternity unit directly connected to the Neonatal Intensive Care Unit.
Incorporate advanced technologies and equipment.
Feature a 350+ underground parking structure, a new primary entrance, and a rooftop heliport.
Showcase site improvements and infrastructure enhancements.
RWC's Progress and Contributions So Far:
Installation of 783,158 sq ft of Gypsum wallboard.
Setup of 43,198 sq ft of ceiling panels.
Drywalling of 1,050 rooms.
Dedication of 39,868 man-hours.
Completion of all exterior wall panels for the acute tower.
Complete enclosure of the exterior envelope.
Looking Ahead:
While we've achieved so much, there's still a considerable amount of work left. We're dedicated to diligently progressing through the remaining design aspects and completing the construction of the internal and external walls and ceilings. Our prime objective is to guarantee that the hospital's construction meets the highest standards of healthcare and quality.
Stay tuned for more updates.
Prominent RWC Hospital and Healthcare Projects: