Our Services
Pre-Construction
The RWC Pre-Construction process enables clients to achieve best solutions from the outset.  By reviewing all aspects of the project, we can foresee and resolve issues before they arise.  As part of the pre-construction process we not only consider for our scope of work, but engage with our clients to determine the best sequence for building; reviewing site logistics, client objectives, and other unique challenges.
Our expertise and experience, industry knowledge and modern technology bring significant value to the project ensuring alternatives are considered and beneficial solutions implemented.
Our elite pre-construction services include:
Detailed estimates and budgets, based on our knowledge and experience of most project types
Collaboration with the GC and design team to review construct-ability and value-engineering; phasing and scheduling logistics
Implement alternate innovative construction means, methods, materials, and technologies
Providing this service supports our value to be the most distinctive commercial wall and ceiling company in Metro Vancouver.
Contact us to learn more about how to work with us through the RWC pre-construction process.
---
Design Assist
Through the RWC Design Assist Program, this project delivery method ensures our construction team is engaged early on in the process to collaborate with the architect or engineer. The advantages we offer through our design assist program is reduced time and cost for construction, improved constructibility and added value for the client. Design assist is part of the recent trend in delivery methods toward teamwork approaches to design and construction. To gain the full benefit(s) of our design input the time for RWC to be involved is during the schematic design phase or the design development phase. This does not diminish the role of the architect or engineer or their ultimate responsibility for the design. We work cooperatively with the design team with respect to any or all of the following items
Design assistance
Value engineering
Constructibility
Cost estimating and final price determination
Schedule
Permitting
Procurement
Building Information Modelling (BIM)
Site issues
Maintenance and life cycle
Contact us to learn more about how to work with us through the RWC design assist program
---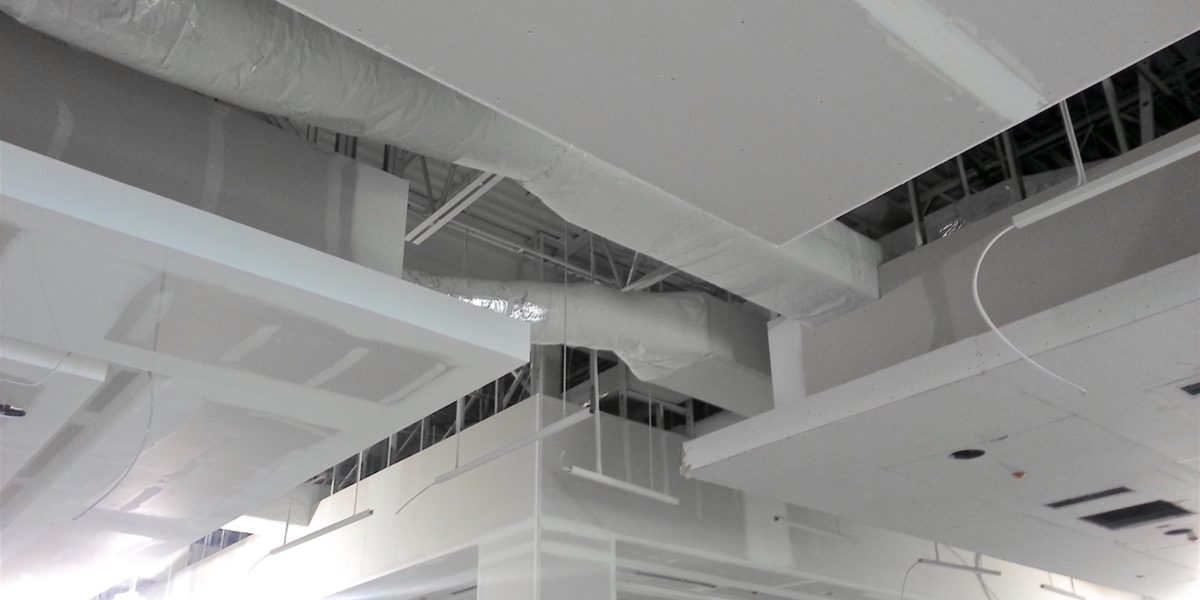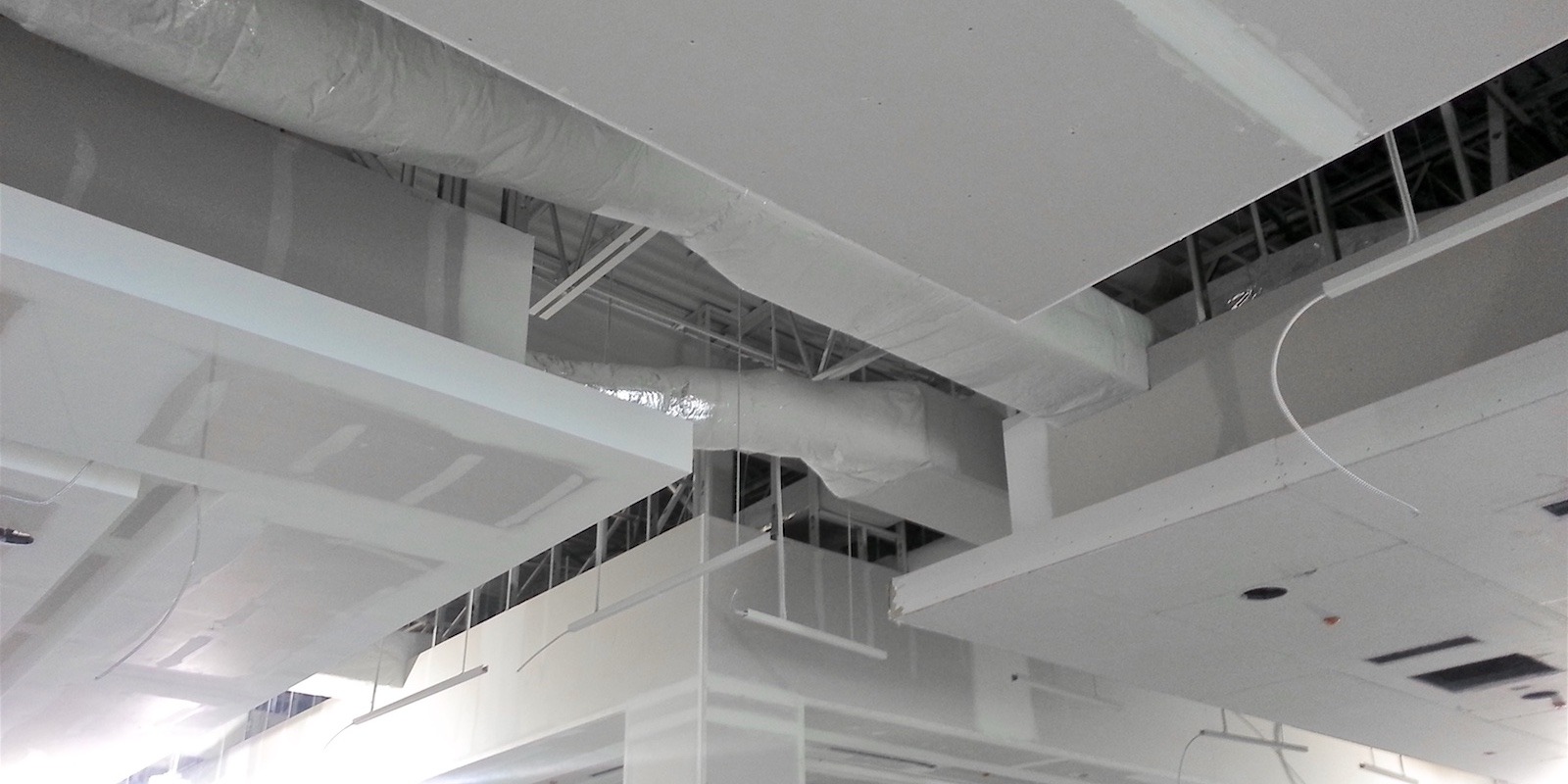 Commercial Drywall Taping and Plastering
As part of our package we provide to our clients is the drywall finishing known as taping. We employ the most highly skilled tradesmen for this critical stage of the project. Along with this some high end projects have Plaster or GFRG finishing requirements. We have a handful of skilled tradesman that are experts at Taping and Plaster. We are very loyal to our finishing products suppliers:
– Synko a USG brand
– Hamilton
– CertainTeed
---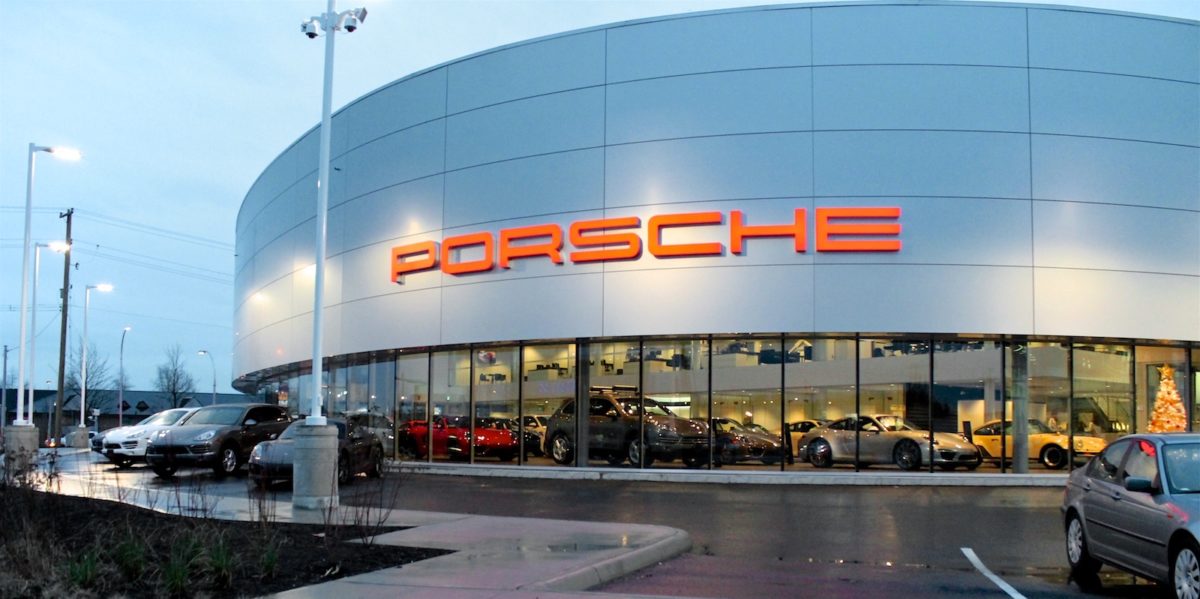 Exterior Steel Stud Framing
We are well acquainted with heavy gauge framing for exterior walls, facades, storefronts etc.  Heavy gauge framing consists of gauges 18ga – 12ga. The key to a successful heavy gauge framing project starts at the engineering and shop drawing stage. We have a capability to perform the CAD drawings and engineering in house. This allows having complete control of the project right from the start. Annually we will complete 750,000 – 1,000,000 square feet of exterior framing per year.  All of our heavy gauge framing is supplied by:
– Bailey West
– Steeler Construction Materials
– Steelform
---
Interior Steel Stud Assemblies
With every project comes interior light gauge framing. This is known as 25ga-20ga steel material. This material is commonly used for interior walls, bulkheads, curved radius's, and drywall ceilings. See our photos for some amazing images of what we've done with light gauge framing. All our light gauge framing is supplied by Bailey West
We install Gypsum Wall board on every interior and exterior steel stud wall we build. All our Gypsum Board and supplies are provided by:
– CertainTeed
– USG
– Georgia-Pacific
---
T-Bar Ceiling Panels & Installation
We specialize in the supply and installation of T-Bar ceilings and high end acoustical panel and wood panel ceilings. Having worked for the most innovative and cutting edge interior designers worldwide we have gained vast experience in this facet the interior systems of projects. One of our main suppliers are:
– Tectum
– Armstrong
– Rockfon
– CGC
– CertainTeed
---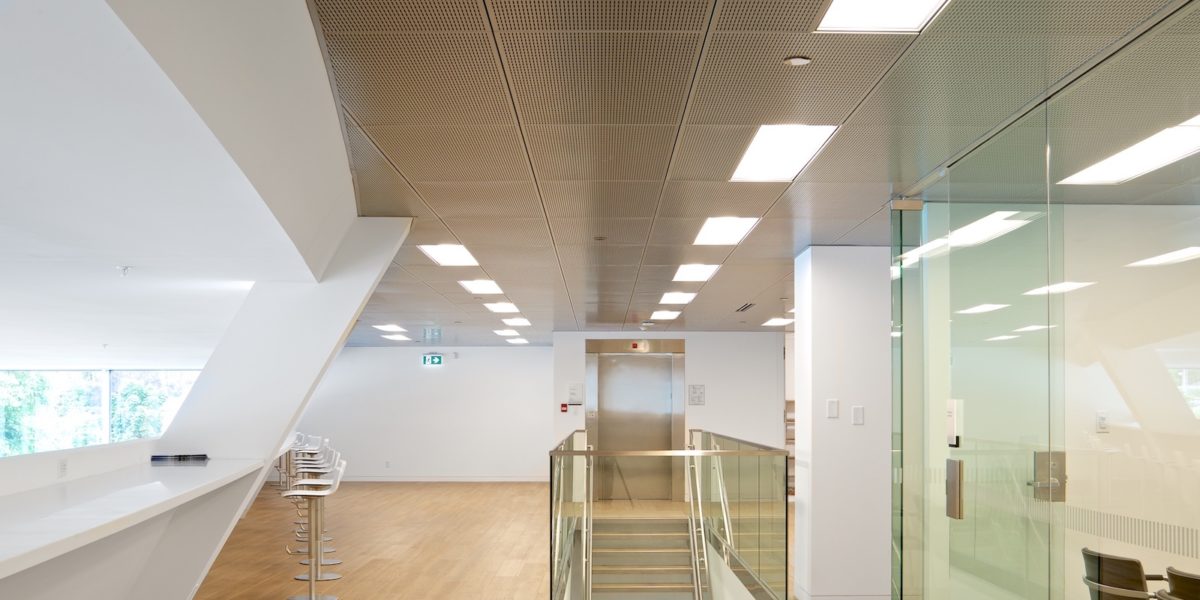 Metal Ceiling Panels & Installation
We supply metal ceilings for Transit and Infrastructure facilities to custom ceilings for Amazon and Microsoft. See our project gallery for more. We worked with the following suppliers:
– Nelson Industrial
– CGC
– Rockfon
– Armstrong
---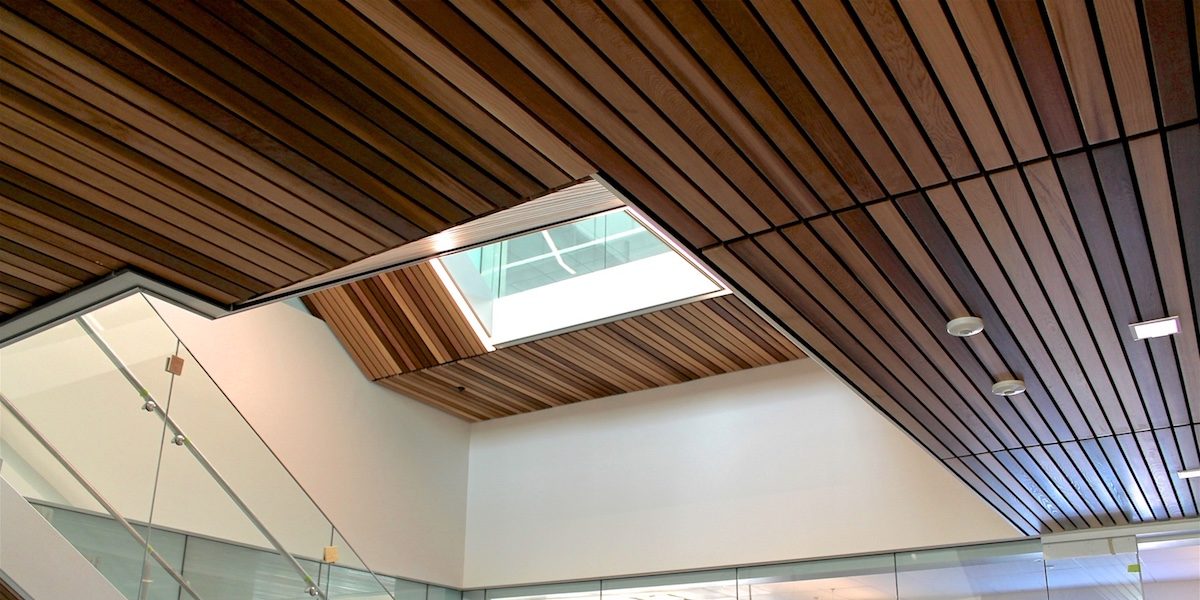 Specialty Ceilings
RWC is know for its attention to detail and its passion for what is unique and innovative. This is truly displayed in our Specialty Ceilings which includes wood ceilings for aesthetic purposes, wood acoustic ceilings and acoustical plaster ceilings. Typically, Specialty Ceilings are installed in very distinctive landmark projects where the design/acoustical intent is defined specifically to the clients needs.
Our Suppliers are:- Linea
– 9wood
– Atkar
– Geometric
– Fellert Acoustical Plaster