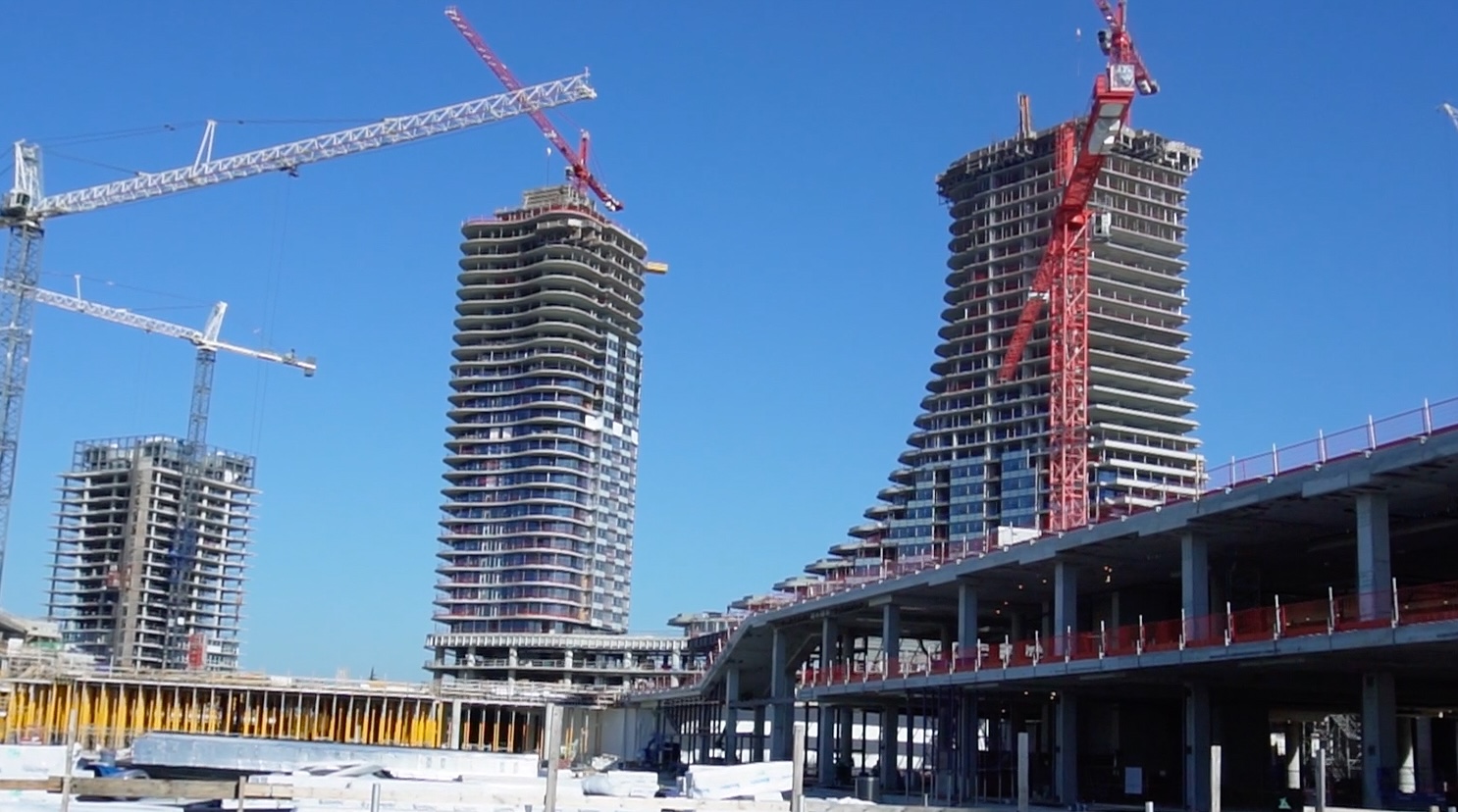 The Oakridge Centre redevelopment is set to be the largest development in Vancouver's history, and RWC Systems is proud to be part of its construction.
We are excited to share an update on our involvement in the Oakridge Redevelopment Project.
About the Oakridge Center Redevelopment Project
After over a decade of meticulous planning, construction has started and is projected to be complete in 2025. The international team behind this ambitious endeavour has refined the design to a world-class standard, unparalleled in the country.
The redevelopment, spanning a massive 28.5-acre property, is envisioned to be a "hilltop town" with a new, purpose-built complex. The new Oakridge Centre will feature a multi-storey shopping area, an indoor mall, an outdoor high-street, and a plethora of other amenities, including a 100,000 sq. ft. community center and a nine-acre public park on the rooftop.
RWC Systems' Role:
Our current scope in this massive project involves the installation of steel studs and drywall on the north and south Podium and Parkade Levels. Additionally, we are responsible for the installation of the curved exterior Soffit around both buildings.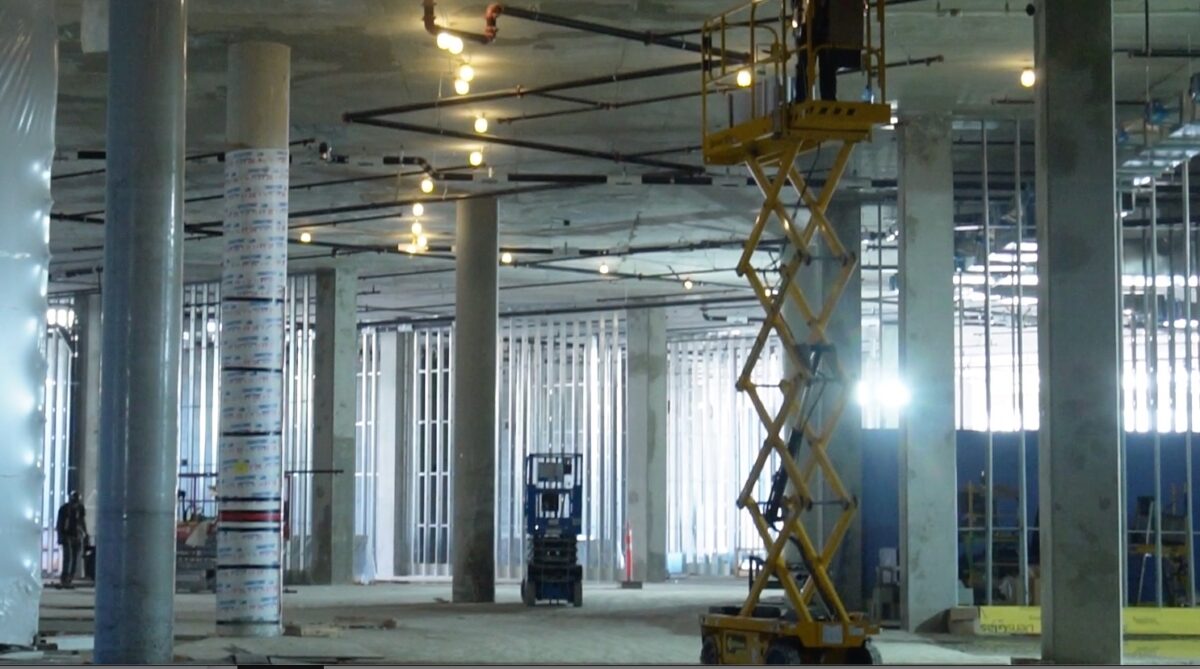 These curved sculptural soffits, which wrap around the entire structure, are set to become a standout design feature upon completion.

In terms of scale, RWC Systems is overseeing approximately 90,000 SQFT of drywall in Phase 1 North and about 180,000 SQFT in Phase 1 South.
Challenges and Collaboration:
A project of this magnitude is not without its challenges. Given the vastness of the site, understanding the schematics can be intricate. Moreover, monitoring the scope and limits poses its own set of difficulties.
To navigate these challenges, our Project Managers and Field Teams have fostered a close-knit collaboration. Regular communication between the management and field crew ensures that everyone is aligned. This holistic feedback mechanism aids in monitoring the schedule, tracking progress, and identifying any changes encountered on-site.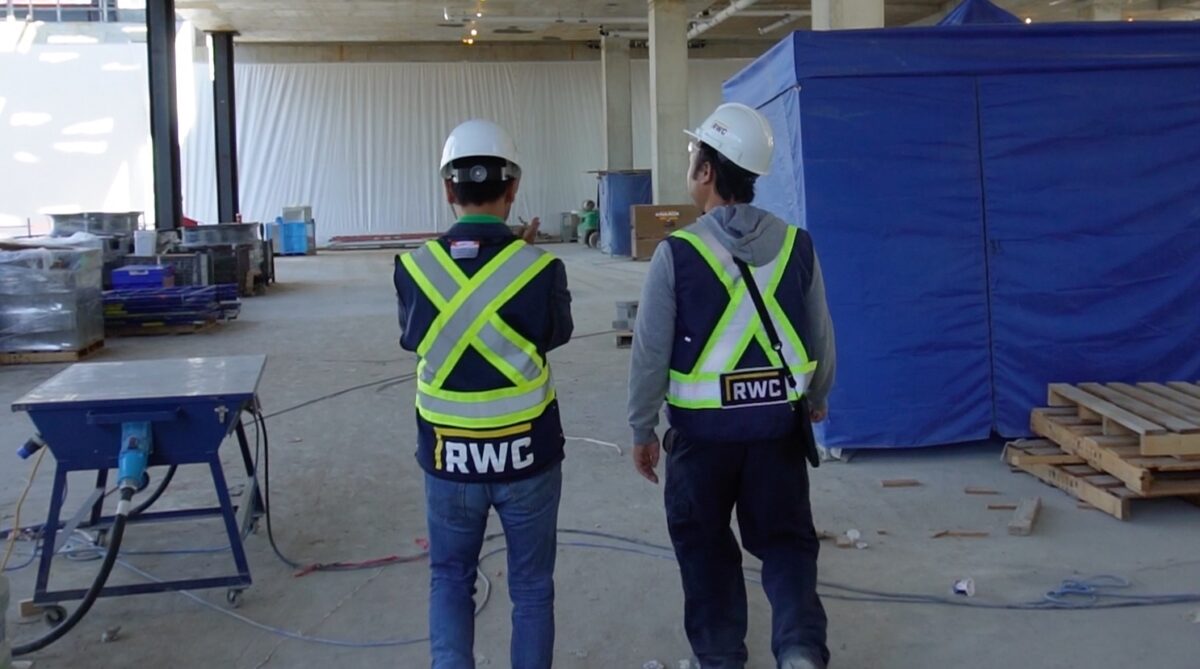 Looking Ahead:
We are still near the beginning of this incredible project, and we are excited about the journey ahead. We look forward to sharing more updates in the future.
Joining Our Portfolio of Commercial and Luxury Retail Projects
The Oakridge Center Redevelopment project will be a proud addition to our growing portfolio of high-end commercial and luxury retail projects. Some of our notable projects in this domain include:
And many more commercial and luxury retail projects.