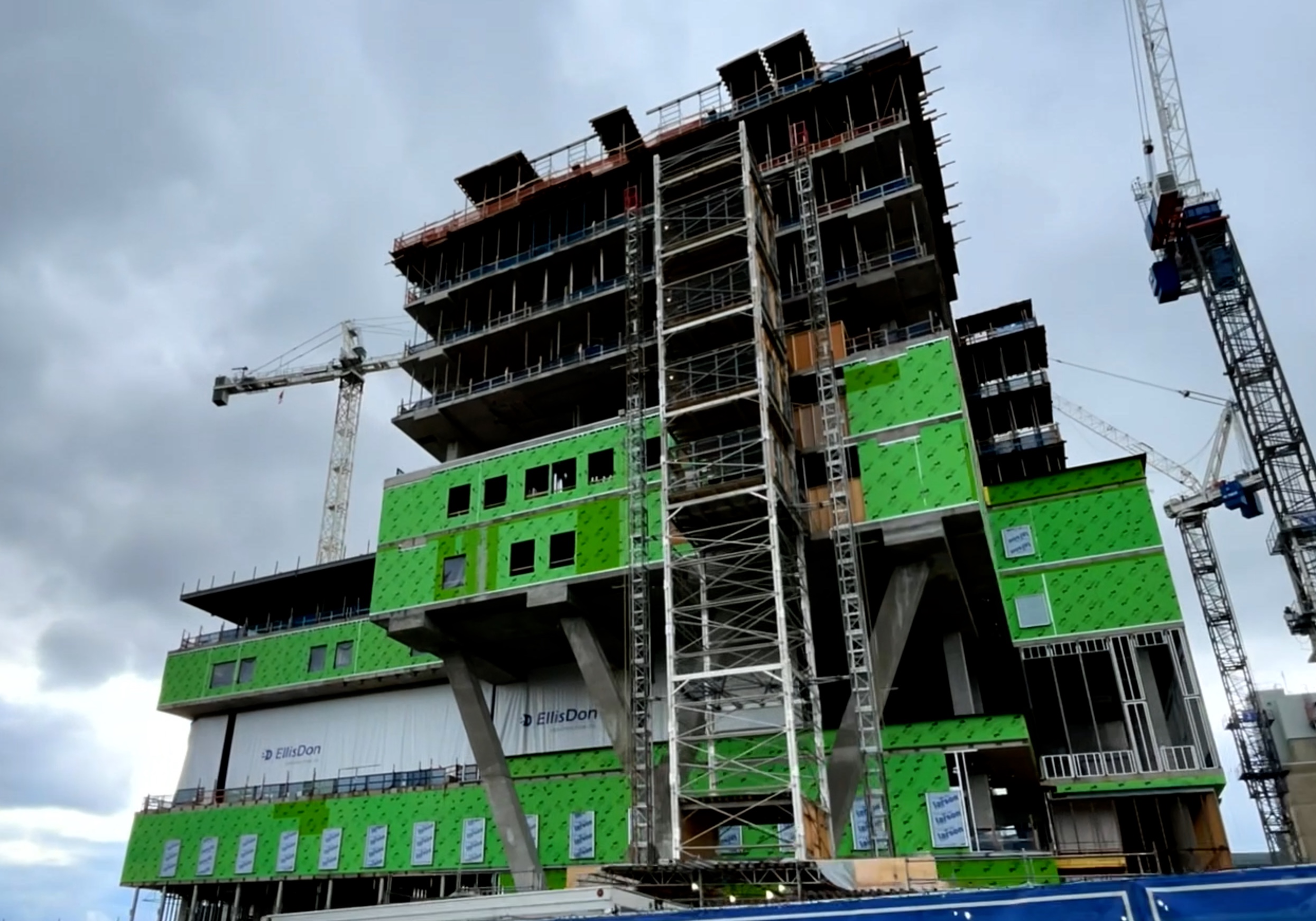 RWC Systems has been hard at work providing design assist services and implementing construction for the interior and exterior walls and ceiling systems at the Royal Columbian Hospital, a vital healthcare center for the greater Vancouver area and the Fraser Valley. As one of the largest and most complex projects in the company's history that involve both design assist and construction, we are excited to share this project update, highlighting the progress and milestones achieved by RWC Systems.
Project Update: RWC Systems' Impressive Progress
We are proud to report that RWC Systems has made significant progress in the construction of the Royal Columbian Hospital. The team's dedication to quality workmanship, attention to detail, and streamlined project management have allowed them to reach several major milestones in the construction process:
27,480 linear feet of wall framing completed
364,874 square feet or 11,402 sheets of Gypsum wallboard installed
5,294 10-foot rolls of smoke and fire stop gasket installed
276 prefabricated exterior wall panels installed
552 rooms completely framed
464 door frames installed
These impressive accomplishments are a testament to RWC Systems' unwavering commitment to delivering a state-of-the-art healthcare facility that will serve the greater Vancouver and Fraser Valley communities with excellence.
The Road Ahead
While RWC Systems has made considerable progress, there is still much to be done. The team will continue to work tirelessly to work through the remaining design and complete the construction of the internal and external walls and ceilings, ensuring the hospital's design meets the highest standards in healthcare and sustainability.
Once completed, the Royal Columbian Hospital will significantly expand its capacity, allowing it to provide top-notch care to a growing population. With cutting-edge facilities and an increased ability to offer specialized services, the hospital will continue to serve as a healthcare hub for the region.
Conclusion
RWC Systems' progress in the Royal Columbian Hospital construction project is a testament to the company's capabilities as a design assist partner, commitment to excellence, and ability to tackle even the most challenging projects. As this project update shows, RWC Systems is well on its way to completing one of the largest and most complex projects in its history. Upon completion, the hospital will stand as a shining example of RWC Systems' contributions to improving the quality of life for countless individuals throughout Greater Vancouver and the Fraser Valley.