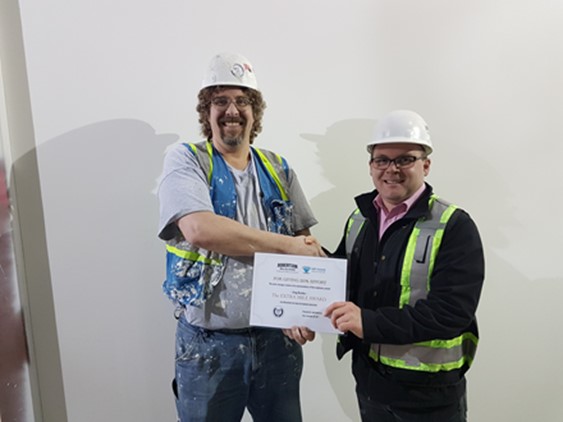 Congratulations to our November "Go the Extra Mile" award recipient, Greg Boseley. Greg has been with RWC Systems since 2015.
Greg was nominated for always stepping up and assisting the Foreman where needed. Greg is a team player and goes above and beyond his duties. This was evident when he helped Robert Ryan organize work schedules for 11 tapers on site under a tight schedule.
Greg always has a great attitude. RWC Systems appreciates all your hard work!