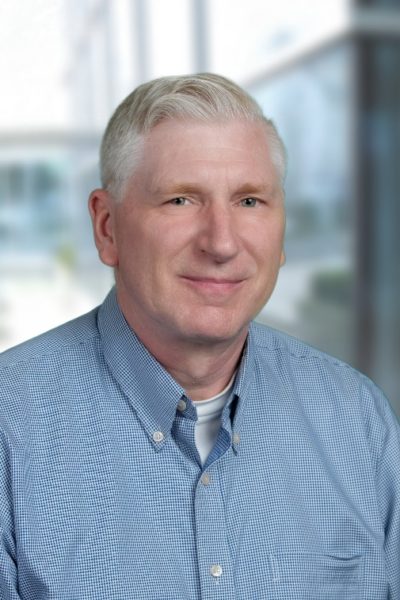 RWC Systems is pleased to work with a team with talented staff who are the reason to our success. We will be sharing the people 'behind the projects' we work on.
As RWC System's Construction Safety Officer, Will Simpson is in charge of inspecting site conditions to determine if hazards are present and to establish procedures and policies to overcome those hazardous situations. This includes focusing on worker safety.
How did you initially get into construction?
It wasn't really for the construction as my experience was very limited in that area, but more because of the opportunity to make a difference in keeping people safe on the job. Safety is something I am very passionate about.
What is your most innovative project so far at RWC & why?
Developing an effective emergency sprinkler shut off kit was kind of fun, especially when it really worked under test!
What makes a successful CSO in your opinion?
My opinion of a successful CSO is when you are able to change the safety culture of the organisation. This takes a considerable amount of time and is done through educating, training, communication, rehearsing, and lots of practise. When the time and money spent on safety becomes to be regarded as a worthwhile investment rather than an unnecessary bother and expense. When the organisation from the management down comes to realise that safety isn't expensive, it's priceless! When Safe Work Procedures become automatic habits rather than irritating rules.
It would also be seen in the reduction of the workplace injury claims ratio per the number of workers.
What does your typical work week look like as a CSO?
It depends what week it is! Obviously, some weeks are more hectic than others.
Every third week is spent on the road conducting the formal Worksite safety inspections. Then there is the monitoring, ordering and distributing of site safety supplies, ensuring each site has and is using the required safety equipment for their project, ensuring each site has and is completing the required safety documents, creating site specific procedures and control plans as requested, reviewing and filling all documentation returned from sites, setting up the safety programs on new projects, conducting pre-job hazard assessments, conducting new worker safety orientations, organising and scheduling safety training, maintaining the JOH&S committee and organising meetings. All incidents must be investigated and corrective actions established and followed through. Monthly follow-up injury reports are assembled and distributed and injury statistics recorded and reviewed. Site Safety document binders need to be continually refilled and updated and a fair bit of time seems to be taken up with researching and updating the RWC Safety procedures and policies.
What accomplishment are you most proud of at RWC?
I sure feel good about achieving and maintaining COR status for the company. I think this has contributed in bringing the whole team together. It has been a big learning curve for all of us.
What do you enjoy most about working in a family business?
I think a family business has a more solid foundation as the leaders are in it for the long haul and put their personal interests aside. This has a positive influence on the staff and creates a friendly working atmosphere where everyone is enthusiastic about the company's goals and enjoys contributing to them.