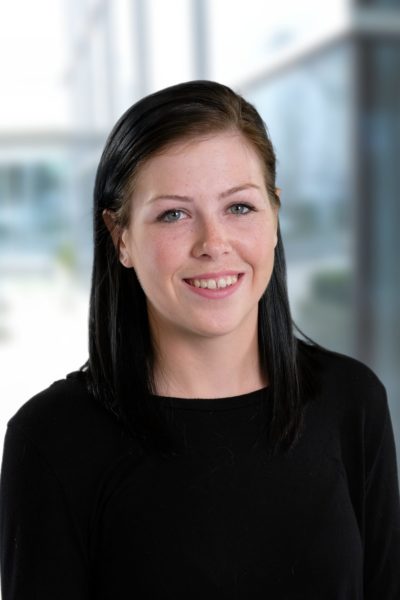 At RWC Systems, we encourage our team members to get involved in our apprenticeship program(s) to further aid in their skill set and to grow and thrive in this industry.
Desiree Helder is a perfect example of a team member who worked in the field and completed the apprenticeship program which enhanced her skills. This led to her being promoted to a Project Coordinator. As Project Coordinator, Desiree coordinates the logistics of several projects which includes, ordering supplies, submitting purchase orders, monitoring & reporting labour costs with the Foreman and much more!
How did you initially get into construction?
I initially got into construction because of my dad who has been a foreman for RWC for over 10 years. He was looking at hiring multiple labourers and asked if I was interested in this opportunity. Once I was hired as a labourer, I made sure to ask questions and ask if there was anything additional that I could do to assist in projects. After six months of showing perseverance and eagerness to learn, I was taught how to build components of walls & ceilings. After that, I was given the tools that allowed me to cut steel and drywall for my fellow colleagues. Once I become accustom with this new task, I started the RWC Training Academy apprenticeship program six months later.
What do you find most exciting about the field? Most Challenging?
I find that seeing the finished product at completion the most exciting part of working in the field. It is exhilarating seeing a beautiful building and knowing I helped build that!
The most challenging part of working in the field would be the tie between the physical labour required and having to keep up with the sometimes more physical men. There is also a stigma in this industry that women do not belong in construction. My personal approach is to remind myself that I can do it and that I do belong in this industry. In addition, the more effort I take to understand key aspects of this industry and equip myself with answers to questions, then the sky's my limit!
What advice would you give to others interested in pursuing a career in construction?
Those who are interested in a career in construction should stick with it! It is hard but it is so worth it. Stick with it, and never ever be afraid to ask questions.
What is your most memorable project so far at RWC & why?
That's an easy one for me, the Audi Dealership in Burnaby was by far my most memorable. The curved walls were so much fun to build and it was very interesting learning how to build a radial wall and a cone shaped bulkhead.
What accomplishments are you most proud of?
I am most proud of how well I've done in the transition from field work to Project Coordinator in the RWC head office.
When I started in construction I was intimidated because I was so young and inexperienced in the field. However, with the support of my great colleagues I was able to pick up the tools of the trade and remain successful.
What can you share about working with RWC?
RWC is incredible and have supported me along my progression. RWC is always looking to further your skill in this industry by providing training opportunities to grow your career, this is because they want you to succeed!
What does your typical work week look like as a Project Coordinator?
Every week is different depending on the project we are working on. Mornings are for getting all your questions and information in order. In the Afternoon, I will connect with clients and field staff regarding key aspects of a project. At the end of the day, I send out documents that I have been pricing and I complete my product list of items that need to be ordered.
What differentiates the RWC Operations team in your opinion from other organizations?
The majority of the Operations team have come from the field which give us the ability to understand what is needed to complete the project tasks. In addition, we have a deeper knowledge of what is going on within the project; that being said we all have unique experiences in the field so we can talk openly and honestly to each other and we can pick each others brain when we get stuck on tasks or are looking for an alternative solution.