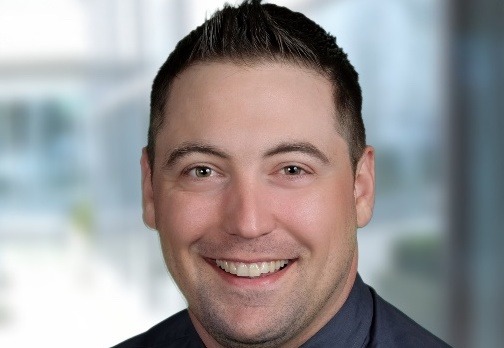 RWC Systems is pleased to work with a team with talented staff who are the reason to our success. We will be sharing the people 'behind the projects' we work on.
As one of RWC System's Project Coordinators, Aaron Broomfield provides support to the Operations team. This includes making sure all materials are being ordered to meet project specifications to tracking jobs site instructions and requests for information documents.
What advice would you give to others interested in pursuing a career in construction?
Start young! I would encourage anyone to pursue a career in the trades. Especially anyone who isn't sure of what they want to do career-wise. Instead of taking courses at a University that you aren't sure if you will ever use, get an apprenticeship. You can always fall back on your trade if you choose to pursue something else down the road. You will have money in your pocket instead of student loan debt.
What motivated you to join the RWC team?
I was originally working on the tools with a small TI outfit. Fulltime cheques were hard to come by so I made the decision to switch and work for Rob Nelson, an RWC foreman. I never missed an hour while working with him on RWC projects. From there, the opportunity came up to apply for a Project Coordinator position, and ever since I have seen the company grow with many opportunities for people to advance their careers within RWC.
How is the use of technology affecting your role?
Things are constantly changing and only getting faster! Next day shipping, scope changes to automated layout machines. For a Project coordinator, technology means you can get more material orders sent in a day or get changes from the owner on paper to the field instantly. Software advances mean we can look at our budget and track jobs in real time. Saving time means more time to run more projects.
What accomplishment are you most proud of at RWC?
While working at RWC Systems (RWC) I have accomplished many goals in my personal life. I have gotten married, bought a home and had 2 children. Career wise I have made the transition from the field into an office position that I am proud of. I hope my next career progression will happen with RWC.