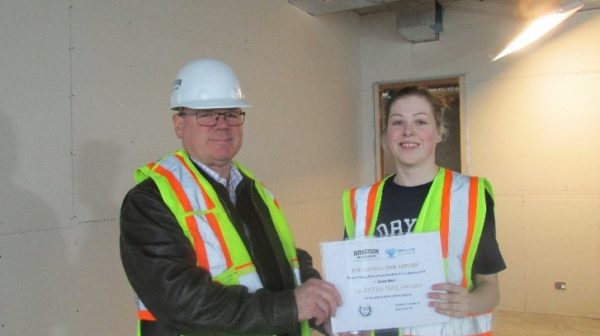 Our February GEM award recipient was Desiree Helder. Congratulations! Desiree has been with RWC for almost two years. To get to know Desiree better we asked Desiree some questions:
Why do you like to work for RWC: I like working for RWC because everyone has a great attitude and there's excellent work being done, so I know I'm learning how to do top notch work from excellent tradesmen?
What advice would you give to recent new hires: Be there, be early, work hard and you will go far.
People would be surprised if they knew…… I can recite all the periodic elements.
What is the weirdest job you've ever had: Underground nightclub coat check.
THANK YOU FOR ALL YOUR HARD WORK!