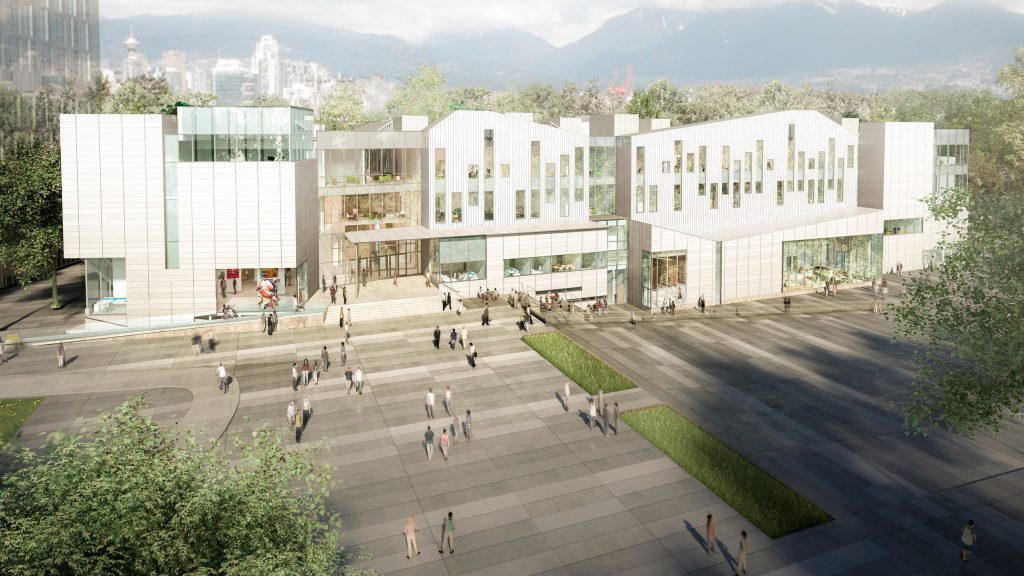 SCHEDULE
In order to meet the tight schedule and ensure that the building was completed before Emily Carr re-opening, RWC Systems supplied 4 site foremen (1 for each level of the building) and an on-site management staff for additional support. There were multiple different crews with all the phases of framing, boarding, taping/finishing and t-bar installation constructing all at once throughout the building. At one point we had 85 men onsite which meant that scheduling was complex and had to be collaborative in order to meet project goals. The scheduling was challenging but we were able to meet their goals. The deadline was met with the reopening of school in September 2017. The actual performance met the agreed schedule.
VALUE ENGINEERING, INNOVATIONS & BIDDING PROCESS
Working with our engineering department, we were able to innovate by utilizing an alternate steel stud product which allowed to reduce the additional acoustical requirements originally spec'd for the building. This allowed for cost savings on this project for the owner and we were able to perform the job quicker.
CHALLENGES
Scheduling and coordinating manpower was certainly a challenge. Supplying the key personnel on site and behind them a large support system helped resolve the challenges. For example; all the site foremen and management staff each had a tablet with the full set of drawings to work from. Site issues and questions were able to be quickly resolved and the RWC team was able to stay pro-active during construction.
SUSTAINABLE CONSTRUCTION
There was a large amount of plywood required for this project. The plywood that Robertson sourced and supplied meets:
LEED Materials and Resources, Credit 5: Regional Materials requirement (logs grown in forests within 250km of mill) Certified.
LEED Indoor Environmental Quality, Credit 4.4: Low Emitting Materials (does not contain urea-formaldehyde and/or resins.
The plywood manufactured was sourced from forests in full compliance with the Forest Practices Code of BC Act.