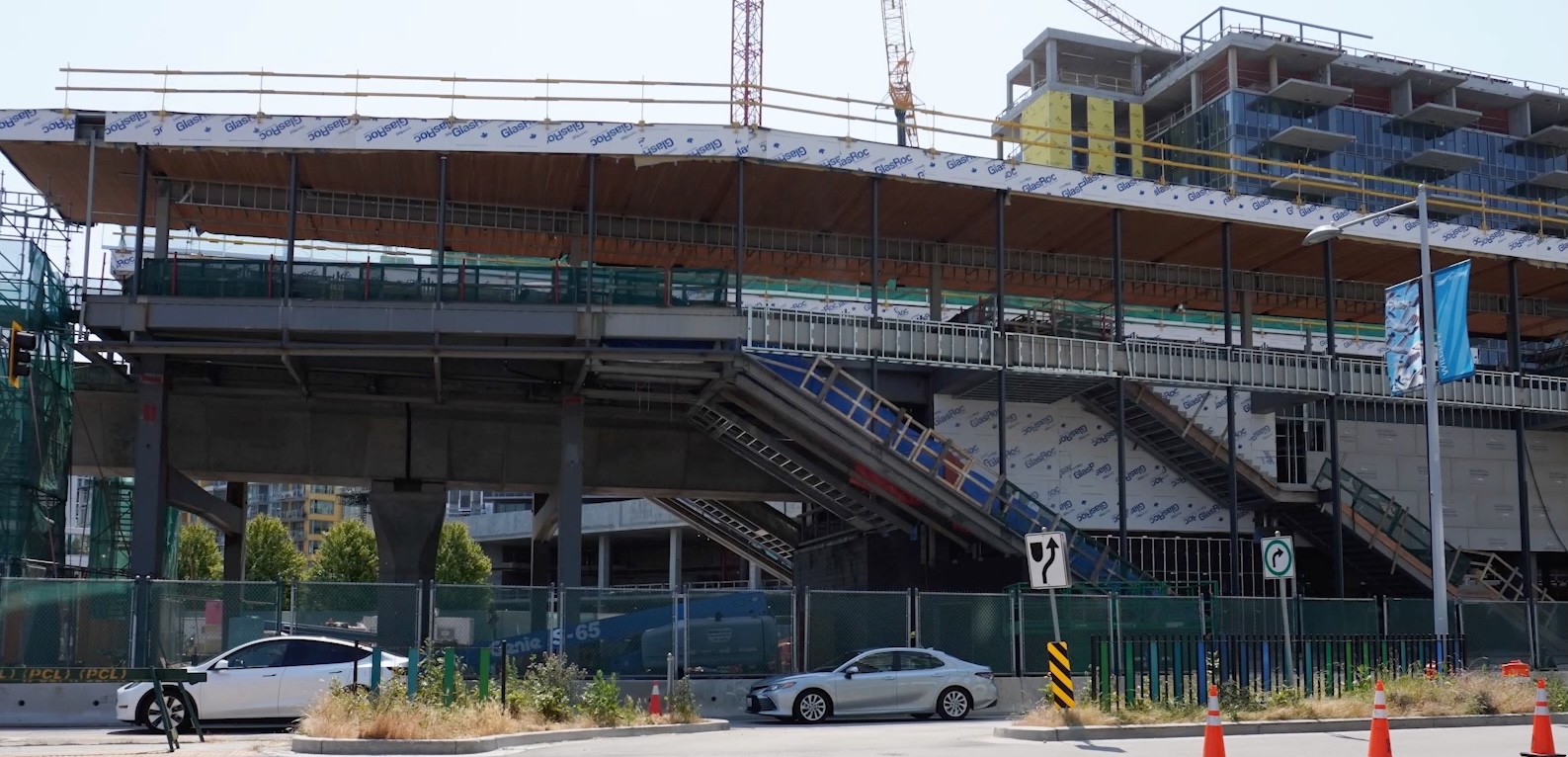 The new Capstan Way Skytrain station will be the latest in a series of public transit projects that RWC has been a part of, and we are proud to provide an update on the progress.
The new Capstan Way Skytrain Station is designed to serve the rapidly growing Capstan Village neighbourhood. With the expectation of the community growing to 16,000 residents living in 6,000 homes within a 10-minute walking radius of the station.
As a company with a proven track record in the construction of transit stations, we are once again leveraging our expertise to add to the Canada Line's array of Skytrain station
Our responsibility includes the construction and installation of walls and ceilings, which incorporates drywall, steel studs, taping, and the installation of the uniquely designed Nelson Panel Ceilings. The complexity and scale of this project align with our continuous efforts to innovate and deliver excellence.
The project has presented unique challenges as Skytrain operations are active and passing through the project while we are constructing the station. To navigate around this, we adopted a night shift schedule from 1:00 am – 5:00 am when the station was closed for a period of 2 months. This approach ensured minimal disruption to the station's operations and allowed us to focus on our tasks. We are pleased to report that this phase has been successfully completed.
Safety has always been at the forefront of our operations. Given the station's active status, we took additional measures to ensure employee safety. This included a mandatory 1-day course on Skytrain safety for every team member involved in the project. This proactive approach to safety is reflective of our commitment to both our employees and the quality of our work.
In overcoming these challenges, we have not only made substantial progress but also learnt valuable insights that will be beneficial for future projects of this nature.
Steel stud framing is 90% complete, and RWC is on target to finish the scope of our work by the end of the year.
We look forward to updating you further as we move ahead with transforming the Capstan Way Skytrain Station into a hallmark of the community.