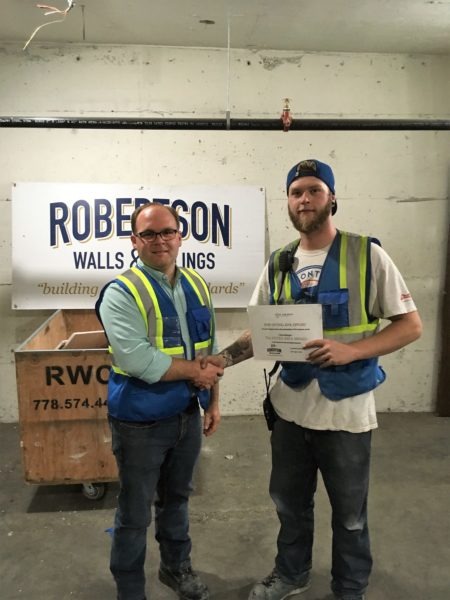 Bryan has worked for Robertson since 2017. He is currently working on our Victoria project, Harbour Towers as a Steel Stud Framer.
He was nominated for always being prepared for any task and offering ideas on how to complete tasks more efficiently.
Bryan's co workers said that he keeps team morale up, including that of other trades.