Our Team
The Robertson family has successfully transitioned to a 2nd generation run business thanks to their forward thinking approach and talented team of staff.
LEADERSHIP TEAM
PROJECT MANAGERS
PROJECT COORDINATORS
ESTIMATING TEAM
SUPPORT TEAM
FOREMEN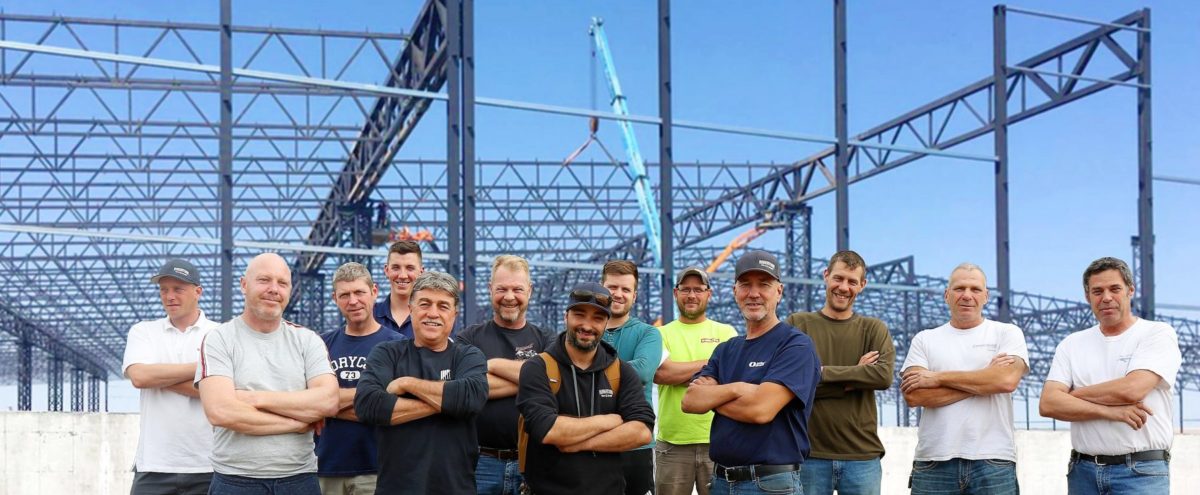 From Left to Right: Emery Mahylis, Rob Ryan, Nick Hill, Clayton Nagle, Jake Desaulniers, Ross Elrick, Oliver (Ovi) Charbonneau, Evan Conick, Rob Nelson, Jamie Gontar, Mathieu Lavoie, Rick Johnston.
Missing from photo: Mario Galdones, Dallas Schlief, Glen Coughlin.