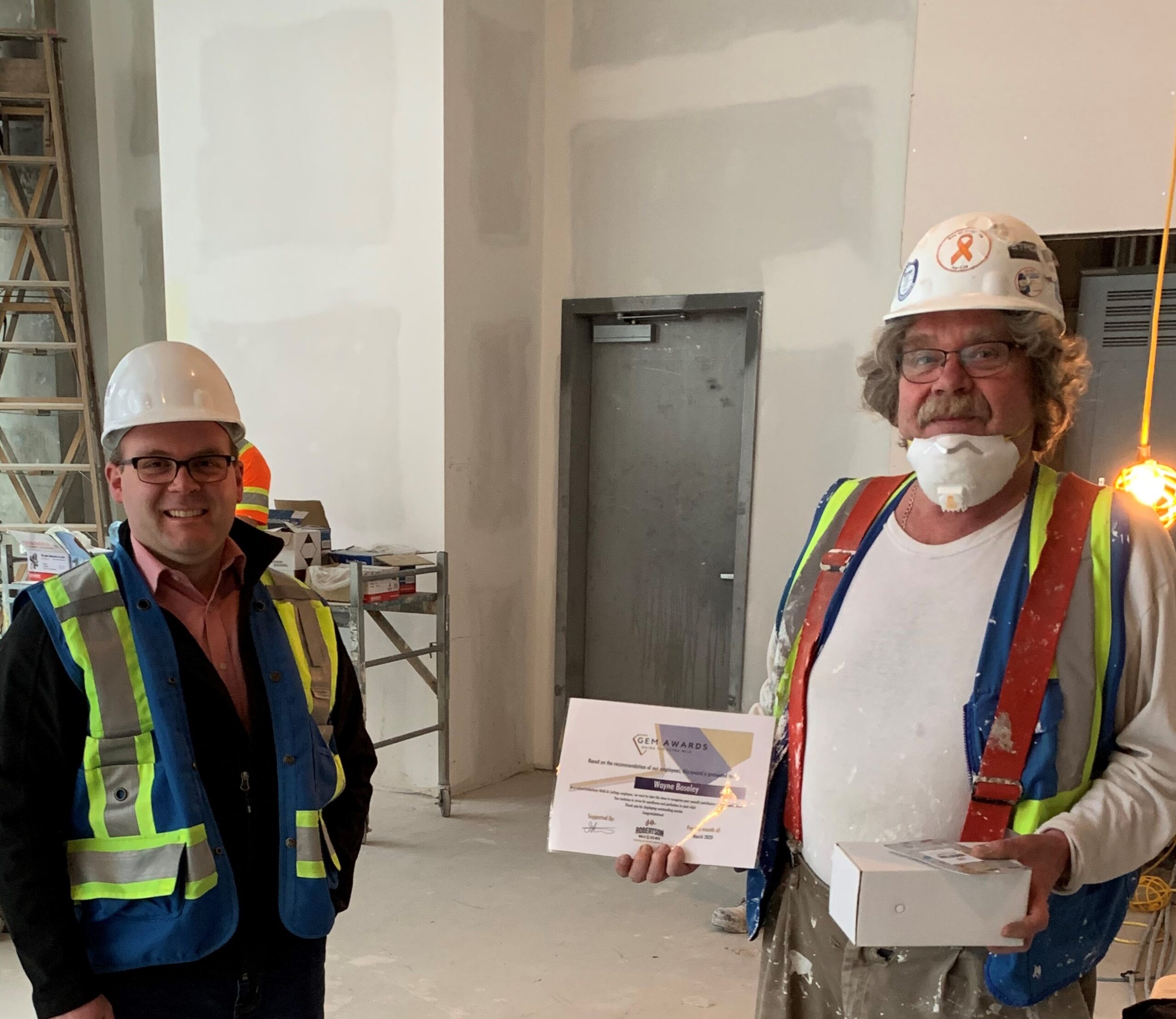 Congratulations to Wayne Boseley who is our GEM award winner for March 2020.
Wayne has been with RWC since 2015 and has shown great talent in his taping and interior finishing skills. His work is top notch and can be seen throughout many of our projects.
Wayne's attention to detail, and commitment to excellence have been noted over the years, as he continually supports any project he is assigned to. Keep up the great work Wayne, your efforts haven't gone unnoticed.