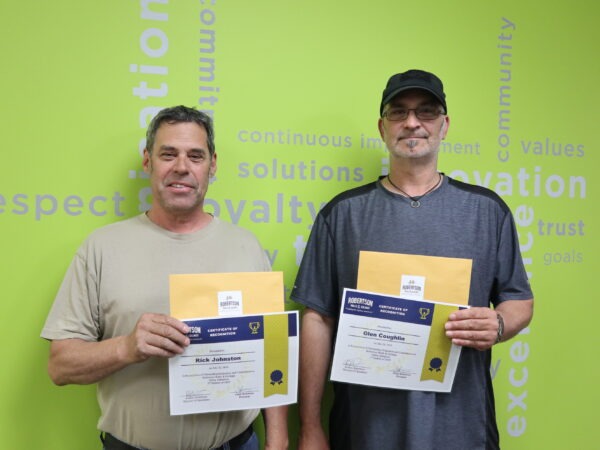 Congratulations to Rick Johnston & Glen Couhglin for going well above & beyond the safety requirements on site!
Safety on site is very important and in most cases overlooked. Without proper precautions, the risk of death and serious injury rises.
For more information on statistics, visit the WorkSafe BC link.