Our Safety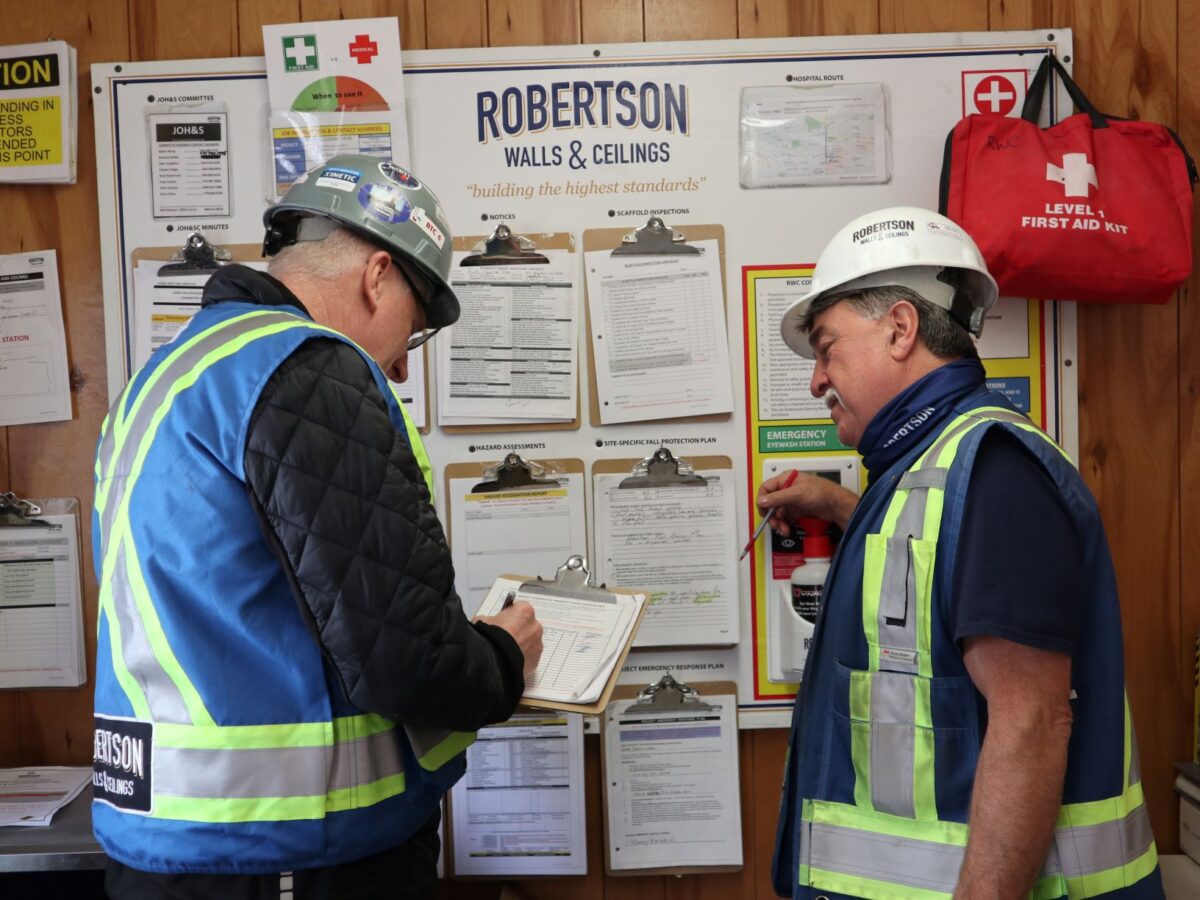 Robertson Walls & Ceilings has successfully passed the COR audits 95% in 2016, 97% in 2017, and 94% in 2019.
By obtaining the BCCSA COR Certification, we are furthering our safety commitment to both our clients & employees.
We have a full time in house safety officer who continually provides all of our employees with the constantly changing safety guidelines, and ensures all our workers adhere to safety practices.
All our staff are trained and quizzed regularly on safety regulations. Keeping our team safe on any of our installation projects is a huge priority.
"My opinion of a successful CSO is when you are able to change the safety culture of the organization. This takes a considerable amount of time and is done through educating, training, communication, rehearsing and lots of practice."
– Will Simpson
Chief Safety Officer
Robertson Walls & Ceilings